January 30, 2023
Life at Arlo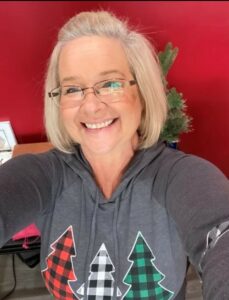 Linda Frye joined Arlo Solutions three years ago after one of her closest friends (and former Arlo employee) couldn't say enough about the company. Today, Linda works as a Senior Executive Assistant to the Director of Personnel Vetting at OUSD(I&S). In this role, Linda takes on the difficult task of planning meetings, activities, and assignments for the Director and keeping her calendar both manageable and organized.
We spoke with Linda to learn more about her background, what she loves about the 'A' Team, and what she enjoys doing when she's not at work.
What is your job title? Describe what you do.
I'm a Senior Executive Assistant for Jill Baker, the Director of Personnel Vetting at the Office of the Under Secretary of Defense for Intelligence & Security (OUSD (I&S)). My main job function is to help Ms. Baker manage her calendar, which requires quite a bit of juggling on my end – it's certainly a job in itself! Outside of that, I love being a team player and will do whatever I can to support my entire team.
 How long have you been with Arlo?
I've been with the company for three years. Prior to joining Arlo, I worked for another government contractor, providing warfighter support to a three-star General for OUSD(I&S).
Why did you choose to work at Arlo? 
Honestly, my previous employer wasn't very employee focused. My best friend, who was an Arlo employee, simply couldn't say enough about what an amazing company it was to work for and how much she enjoyed being part of the 'A' Team. After hearing that, I had to apply. I was introduced to Arlo CEO, Lonye Ford, and after interviewing with her directly, I knew I belonged here. Now, three years later, the rest is history!
What are some rewarding parts of your job?
I love to see people succeed. Watching my team thrive is both exciting and incredibly motivating for me. I'm like the 'office mom,' and I truly love that role! It motivates me and makes me genuinely happy. I'm very people oriented so seeing my team start a project and see it through to completion is what I enjoy most.
What are some challenging parts of your job?
This is tough to answer because we always overcome challenges as a team. No matter how difficult, we rise to the occasion, and we make things work. That said, COVID was a huge challenge for us – as it was for everyone. Trying to navigate our new environment wasn't easy. But we took the bull by the horns and banded together to make sure our jobs were done, tasks were completed, and everyone felt a sense of unity.
What makes Arlo different from your previous workplaces?
I think it's the way Arlo cares for its employees. Leadership truly believes in having a work-life balance and they genuinely want to see you succeed – personally and professionally.
What is your favorite thing to do outside of work?
Family is everything to me so when I'm not working, I spend as much time as I can with my two kids and two grandchildren, who are one and three. I absolutely love being a grandmother! I get so much joy out of spending quality time with my family. It's my favorite thing to do outside of work.
What hobby have you never tried but you would like to try?
I love to camp! We own a family campsite, and we try to go every weekend when the weather is nice. I grew up camping and I have so many fun and fond memories of time spent at our campsite when I was younger. It's always been my goal to raise my grandchild in that type of environment, and it means a lot to me that we're able to do it so often.
What song is currently on repeat on your playlist?
The Fight Song by Rachel Platten will forever be on my playlist! It's my go-to song when I'm feeling down and need a pick me up. It's gotten me through some very tough times in my life and it's always in constant rotation.
In a previous life, what animal were you and why?
I'd have been a mama bear. In fact, my colleagues often called me that! When it comes to those close to me, I have a very fierce and protective nature. I love keeping people together and ensuring everyone is safe, happy, and healthy.