February 14, 2023
As the world becomes increasingly digitized and interconnected, the need for robust cybersecurity measures has never been more pressing. This is particularly true for government contractors. Handling sensitive information and critical infrastructure on behalf of the government is no easy task.
The start of a new year means new mandates, new emerging technologies, and often, new compliance issues. It's essential for government contractors and cybersecurity experts alike to be made aware of and be prepared for those ever-changing mandates.
With that said, in what follows, we'll be diving deep into the world of cybersecurity, identifying and sharing several key predictions for the upcoming year regarding cybersecurity needs on the governmental level and beyond.
Four Predictions in Governmental Cybersecurity Needs
Cybersecurity needs and compliance regulations can quickly become tangly, especially to the average citizen merely looking to grasp a basic understanding of its inner workings.
Even for governmental and civilian contractors versed in the industry, keeping up with the latest in cybersecurity demands is tedious. To avoid over saturating the language often presented in more technical literature, the following aims to summarize 2023 predictions in a digestible, easy-to-understand manner.
So, if you're eager to gain insight into what to expect in 2023 regarding cybersecurity needs and newly introduced governmental contractor requirements, below are our top four (4) predictions:
New Mandates & Regulations Required
First and foremost, 2023 is likely to see new mandates and regulations aimed at enhancing the cybersecurity of government contractors. This isn't limited to the implementation of the Cybersecurity Maturity Model Certification (CMMC) and other cybersecurity regulations proposed for DHS contractors and the U.S. Department of Defense.
In recent years, there have been many high-profile data breaches and cyber-attacks targeting government contractors, and it's only a matter of time before the government steps in with new mandates to protect sensitive information and critical infrastructure. In fact, many are already planned for a 2023 rollout.
These mandates will likely require government contractors to implement stronger security measures relating to multi-factor authentication, zero-trust segmentation, encryption, and other basic security audits.
While much speculation remains as to what new mandates, regulations, and requirements will be introduced, it's likely to involve both government and civilian contractors to function under the same or similar compliance standards. As such, you can expect updates to key standards, such as the National Institute Standards and Technology (NIST) Special Publication (SP) 800-171, to occur throughout 2023.
Cybersecurity Workforce Shortages Persist
Second, the cybersecurity workforce shortage is expected to continue to be a major challenge in 2023. There simply aren't enough trained and qualified cybersecurity professionals to meet the growing demand for cybersecurity services.
This shortage is especially pronounced in the government contracting sector, where the demand for cybersecurity services is high, but the pool of qualified professionals is limited.
With an expected 13 percent growth over the course of the next decade in the cybersecurity job market, and with an aging workforce set to retire in the coming years, it's imperative that leaders find strategies to implore the younger generation to become literate in such skills, encouraging access to education, resources, and apprenticeships. Without it, a major threat to cyber mission and federal security goals will continue to persist.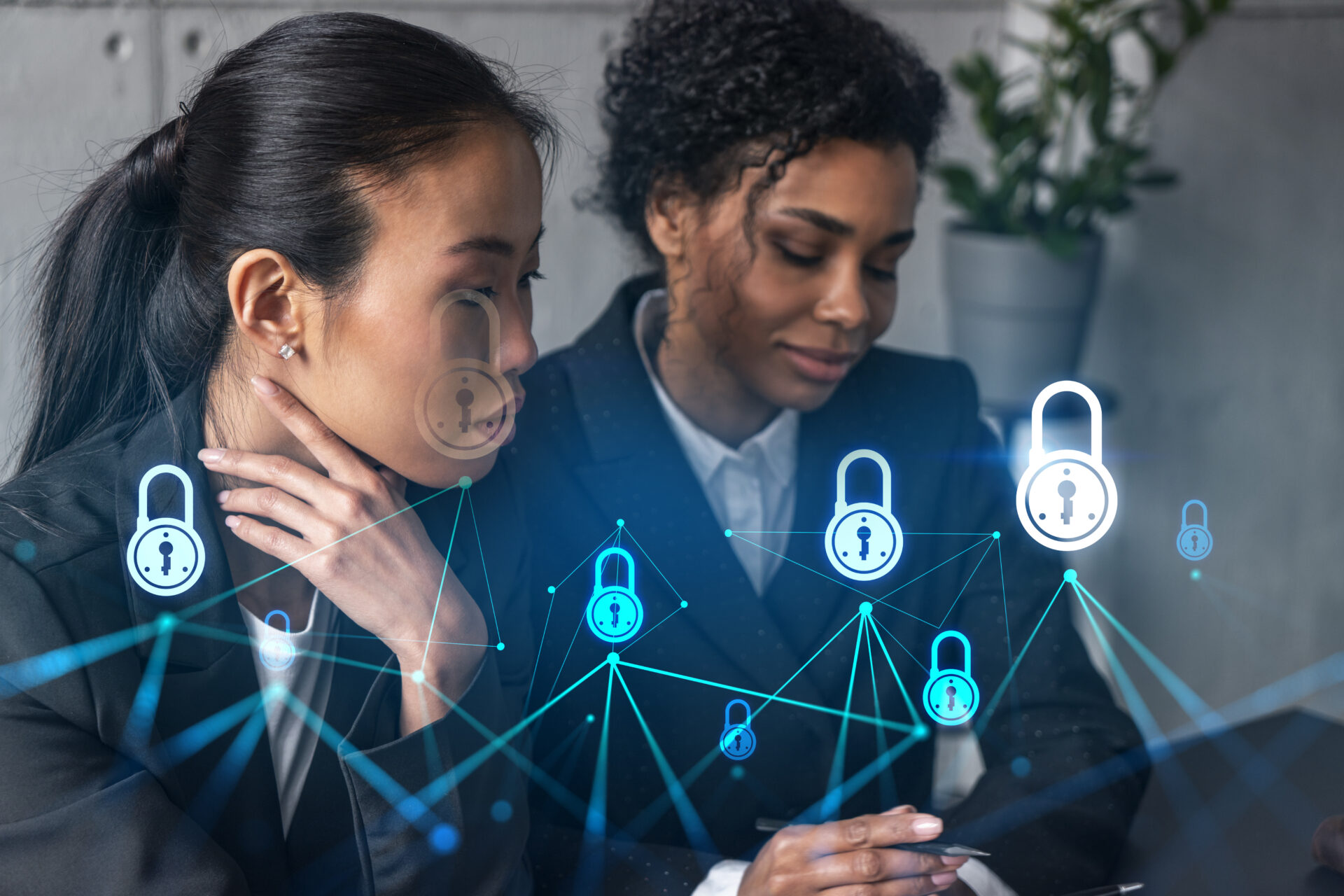 To help address this challenge, government contractors need to invest in employee training and development programs, as well as look for innovative solutions such as using artificial intelligence and machine learning to automate certain cybersecurity tasks.
No longer are there decades ahead to slowly address this workforce issue. That's why it's heavily predicted that 2023 will be the year of drastic implementation and innovation in the department of employee retention and recruitment.
Growth of Cloud Computing Continues
Third, 2023 will inevitably see continued growth in the use of cloud computing by government agencies and contractors alike. Cloud computing offers many benefits, including cost savings, scalability, and accessibility, as well as device authentication, data security, and resource access control.
However, it also introduces new security challenges, as government contractors must ensure that sensitive information is properly protected when stored and processed in the cloud. To address these challenges, government contractors must implement robust security measures, such as encryption, access controls, and regular security audits. As mentioned in prediction one, some of these measures will likely be accomplished, both directly and indirectly, through new governmental mandates, regulations, and standard requirements.
Adoption of New Emerging Technologies
Finally, 2023 is expected to bring new and emerging technologies to the forefront of cybersecurity, not merely due to necessity but due to the rise in artificial intelligence and machine learning capability. These technologies will offer new solutions to existing security challenges. However, as with any new technology, they can also create new challenges of their own.
For example, the increasing use of the Internet of Things (IoT) devices can create new opportunities for cyber criminals to gain access to sensitive information, while also offering new solutions for enhancing the security of critical infrastructure.
To ensure success and continue to provide defenses against such cyber criminals, government contractors will need to stay up to date with the latest technologies and be prepared to quickly adopt new solutions as they become available.
In Summary
2023 holds many challenges and opportunities for the world of cybersecurity and government contractors. With new mandates, compliance issues, workforce shortages, and emerging technologies, it's essential for government contractors to stay ahead of the curve and be prepared to address the challenges of the year ahead.
By investing in employee training, adopting new technologies, and implementing robust security measures, government contractors can help ensure that sensitive information and critical infrastructure are protected and secure.