November 3, 2022
​​How to Win Government Contracts: 9 Expert Marketing Tips
Whether you're new to the world of government contracting or you're an existing contractor looking to secure more contracts, boosting your marketing efforts can greatly improve your growth. However, marketing to the federal government isn't the same as marketing to the private sector. It requires a different strategy and tailored approach to ensure you're reaching the right decision makers. To help you succeed, you need to understand the fundamentals of marketing to the federal government and ways you can consistently market your business to government prospects. 
From starting Arlo in 2014, we've taken note of some surefire strategies and best practices to help you successfully market to the government. Below are our top 9 expert marketing tips. 
Tip #1: Find Your Niche and Create a Capabilities Statement
A prerequisite to marketing to the government is to thoroughly know your niche. Knowing what you truly want to provide is critical to your success (and happiness) as a business owner. 
You can't provide everything to everyone. There's more value to you and your customers in being an expert in one thing or having a highly specific set of services than being a jack of all trades. So, it's important to ask yourself: what do you do best? 
After you've identified core competencies, you can develop a solid capability statement. A capability statement outlines what you can offer prospective customers. It should be concise and specific to your customer's needs, and about one-two pages in length.   
 In general, your company's capability statement should include the following sections:  
Core competencies

 

Differentiators

 

NAICS codes

 

Contracting vehicles

 

Contact information

 
You can refer to Arlo's Capability Statement as an example. 
Tip #2: Conduct Market Research and Know Your Target Audience
A large component of your government marketing strategy (or any marketing strategy, really) is market research. Before you can register as a government contractor in the System for Award Management (SAM), you should know your target audience and their specific vertical.  
Once you've identified your target audience, it's time to start inquiring: 
What is the mission, vision, and values of my target audience? 

 

Why would a government agency need my products and/or services?

 

Who are my competitors? (Check Dynamic Small Business Search (DSBS) on your SAM.gov account for competitor profiles.)

 

What have government agencies in this vertical previously spent their money on? (You can research their budgets

here

.)

 

Can my company meet the demands of the agency or potential teaming partner? Or would I need additional support to satisfy the requirements?

 

When you understand your target audience's playing field, you can better align your marketing (and of course, your services/products) with their specific needs. 

 
Tip #3: Registration in SAM
Government contracts are funded by taxpayer dollars, therefore how money is spent is closely tracked and documented. All federal contractors are required to register in SAM – a database containing detailed contract information. Businesses not registered in SAM are not able to bid on and perform government contracts. 
Businesses can register in SAM by: 
Registering yourself

– It's free, but not fast. Familiarize yourself with all the required documents needed to register and how to properly format the mandatory notarized letter, all error free. Errors may result in:

 

Rejection, resulting in costly delays 

 

Delays in payments on work you've already performed

 

Fines for misrepresenting your company (even if it was unintentional) 

 

Using a third-party

– Working with a third-party registration firm guarantees fast and accurate compliance for government contracts. Common benefits of working with a firm include:

 

Professional and timely registration in SAM

 

Registration maintenance (in case changes in compliance requirements or changes in your business occur)

 

Set-aside qualification 

 

Dynamic Small Business Search (DSBS) optimization

 

Yearlong case manager support

 
Tip #4: Make Use of the SBA Website and Other Online Platforms 
Starting your journey as a government contractor or ramping up your marketing efforts can be overwhelming. It can be difficult to know where to start, but there's may resources out there to help businesses like yours succeed.  
The Small Business Administration (SBA) is an independent agency of the United States government that provides support to entrepreneurs and small businesses, including socially and economically disadvantaged groups.  
In addition to connecting entrepreneurs with lenders and funding opportunities, the SBA offers free one-on-one counseling, a guide on how to find and win contracts, matchmaking opportunities with federal buyers, technical guidance, contracting assistance programs, and free training workshops. 
As we mentioned above, SAM serves as a database for federal contractors, but also acts as a search portal for government contractors to find opportunities. 
Federal Procurement Data System 
Government contractors can use the Federal Procurement Data System (FPDS) for all their past contracting data research needs. FPDS is a repository of all federal contracting data for contracts more than $25,000. FPDS provides data on: 
Which agencies have contracts and with whom

 

What agencies purchase

 

Which contractors have contracts

 
Like FPDS, USASpending.gov is a database that tracks government spending through awarded contracts. Using the data from this online platform can help you determine procurement trends that may reveal new opportunities for your business.  
Tip #5: Take Advantage of Set-Asides
"Set-asides" refer to the portion of federal contracts that must be awarded to small businesses. Created by Congress in 1958, the SBA has an annual contracting goal to help small businesses compete with larger, more established organizations. This predetermined amount is approximately $500 billion, not less than 23 percent of the total value of prime contracts.  
To be considered a small business by the federal government, there are some requirements and qualifications to meet: 
Your business must have a North American Industry Classification System (NAICS) code. Your

status is determined

by the following:

 

Your industry

 

Your employee headcount

 

Your yearly revenue

 

Your business must be disadvantaged, either economically or socially. Disadvantaged groups include:

 

Women-Owned Small Businesses (WOBs)

 

Service-Disabled Veteran-Owned Small Businesses (SDVOBs)

 

Historically Underutilized Business Zone (HUBZone) Small Businesses

 

Enrolled in the 8(a) Program

 

Have owned or operated your business for two years or more

 

Have a personal net worth of $750,000 or le

ss, adjusted gross income of $350 thousand or less, and assets totaling $6 million or less

 
It can be challenging competing with big, well-established companies for contracts, but set-asides make winning contracts more feasible by leveling the playing field and giving small businesses a prioritized opportunity.  
Tip #6: Consider How Your Federal Audience Consumes Content 
Now it's time to think a bit more outwardly in terms of execution: where does your target audience consume information and how? 
While you may have a successful strategy for communicating with commercial prospects and customers, those same methods may not ring true for the federal space. A meme or TikTok may be well-received in the private sector, but the same may not apply for the government.  
Content that conveys professionalism, thought leadership, and is primarily information-based, such as product specifications and data research, will be more digestible for this audience. Your strategy should be to target your audience with education that builds credibility and trust, as opposed to taking the sales route which can consist more of hyperbole and inflation. 
Tip #7: Messaging Must Convey That Your Product/Service is Low-Risk & High-Compliance 
You've identified a few approaches and marketing methods that you believe will be well received by your target audience. The next step is to determine messaging.  
One of the most important elements in any dynamic is communication. You only have so many opportunities to be in front of your target audience and hold their attention for more than 15 seconds. As such, your messaging must be clear, concise, and above all, it must communicate that your product and/or service is low-risk and high compliance.  
By now, you've learned that the government puts compliance, past performance, and trust on a very high pedestal. Being aware of this, it's important to align your marketing and messaging with the standards of your niche. 
Tip #8: Optimize Website Presence 
You're nearly ready to start marketing to the government, but first, you must optimize your website and online presence.  
Your website serves as an extension of your business, and a bad first impression when a user comes to your site may turn them away for good. It's vital that you make your website as informative and user-friendly.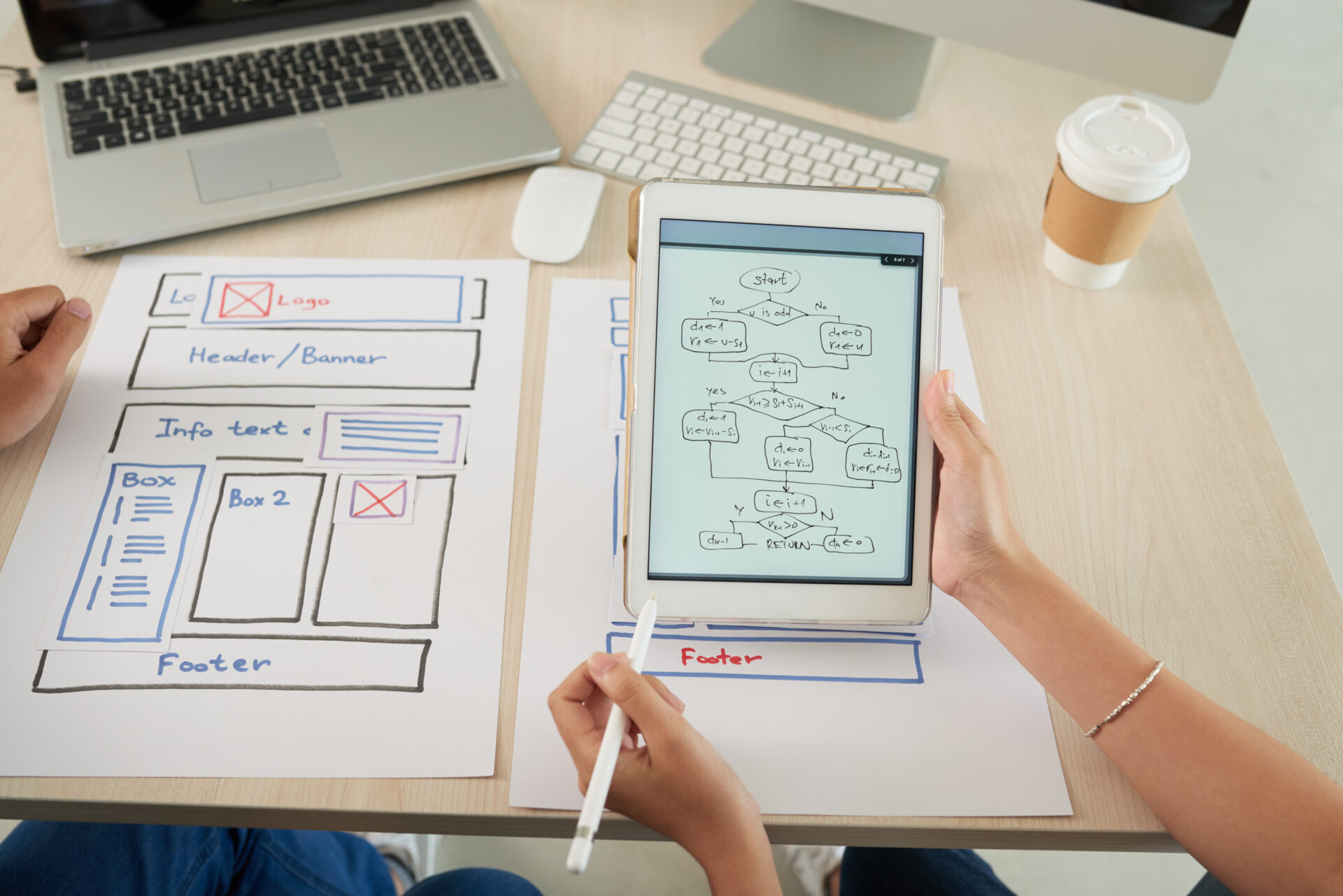 Your website is one of your greatest assets and you want prospective customers to be able to access it at any moment and with ease. Some items your website should include to be competitive in the federal market are:  
C

ontact information (make sure it's always up to date)

 

Past performance

 

Client and industry Contract information

 

Corporate data

 

Downloadable case studies and/or whitepapers

 

Downloadable capabilities statements

 

List of agencies you serve and applicable contract vehicles 

 
Tip #9: Think of Your Approach to Reach Desired Audience  
With complex government processes and security restrictions plentiful, there may come a day where you must reevaluate your approach to reaching your target audience. Here are some avenues you may want to consider:   
Building relationships

: As a new government contractor or as someone re-entering the federal marketing space, you must take the initiative to build long-lasting work relationships, trust, and familiarity. Relationships in the federal market are just as important as relationships in the private space.

 

Networking

: The federal government, like the private sector, holds events to connect with potential business partners. Networking events are a great way to form meaningful and fruitful relationships while sharing your vision with potential stakeholders.

 

Subcontracting

: This route is beneficial for several reasons, such as your ability to earn Core competencies

past performance, fewer administrative responsibilities, and the ample incentive federal agencies and prime contractors have to collaborate with small businesses.

 

Joint Venture programs

: Procedures and bureaucracy can make entering the federal industry challenging, but JV programs

can help a government contractor's admittance into the space and soften the playing field to a degree.

 
The federal government is particular about how it purchases products and services, so you need a marketing strategy that's tailored to the industry and its standards. 
From understanding your niche to leveraging online platforms to learning about the industry and taking advantage of set-asides, you're now on your way to successfully marketing to the government and ultimately, winning more contracts.  
Best of luck – you got this!